 Garden Rock Installation
Garden Walls, Ledger Rock, Armour Stone, Curbing, Flag Stone, & Retaining Walls.
Garden Rock Walls, Armour Stone, Curbing
Installation of Garden Walls, Ledger Rock, Armour Stone, Curbing, Flag Stone, & Retaining Walls
Our team can supply a variety of stone choices as in our Garden Rock portfolio page.

Our team of professional gardeners and landscapers will tailor each project to meet your unique green space requirements.
Proudly Serving the Following Areas.

We will help you with weeding and weed control solutions, cultivating garden soil and mixing in triple-mix, planting and new garden bed design, deep edging of all garden edges, and garden wood chip mulch.

Pruning, trimming, and removal of dead perennials, pruning bushes and shrubs for shaping and growth, and mulching around base of perennials and bushes for soil moisture control.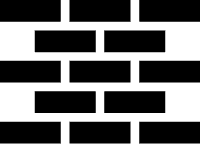 We will help you with dividing and transplanting of perennials, recommend perennials appropriate for your soil conditions and sun exposure, provide professional garden bed layout and landscape design.
Garden Rock & Retaining Wall Services Include:
Natural Owen Sound Ledger Rock

Guillotine Cut Stone
Natural Armour Stone
Unilock Brussels Dimensional Walls
Triple-Mix Soil Top Up
Cultivating Soil
Planting & Garden Bed Design
Pruning & Trimming Bushes
New Garden Bed Layout
Planting of Annuals & Perennials
Professional Garden Planning & Design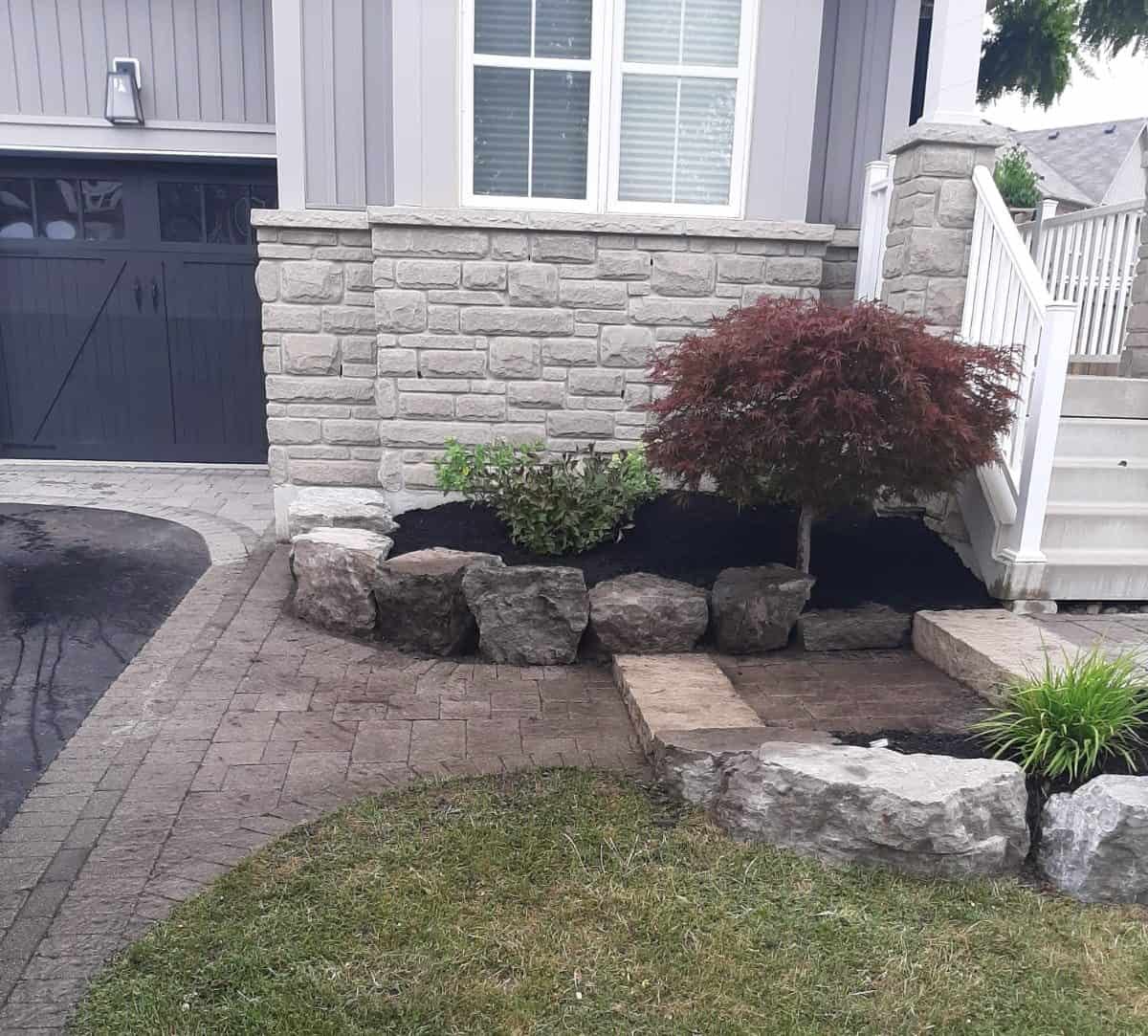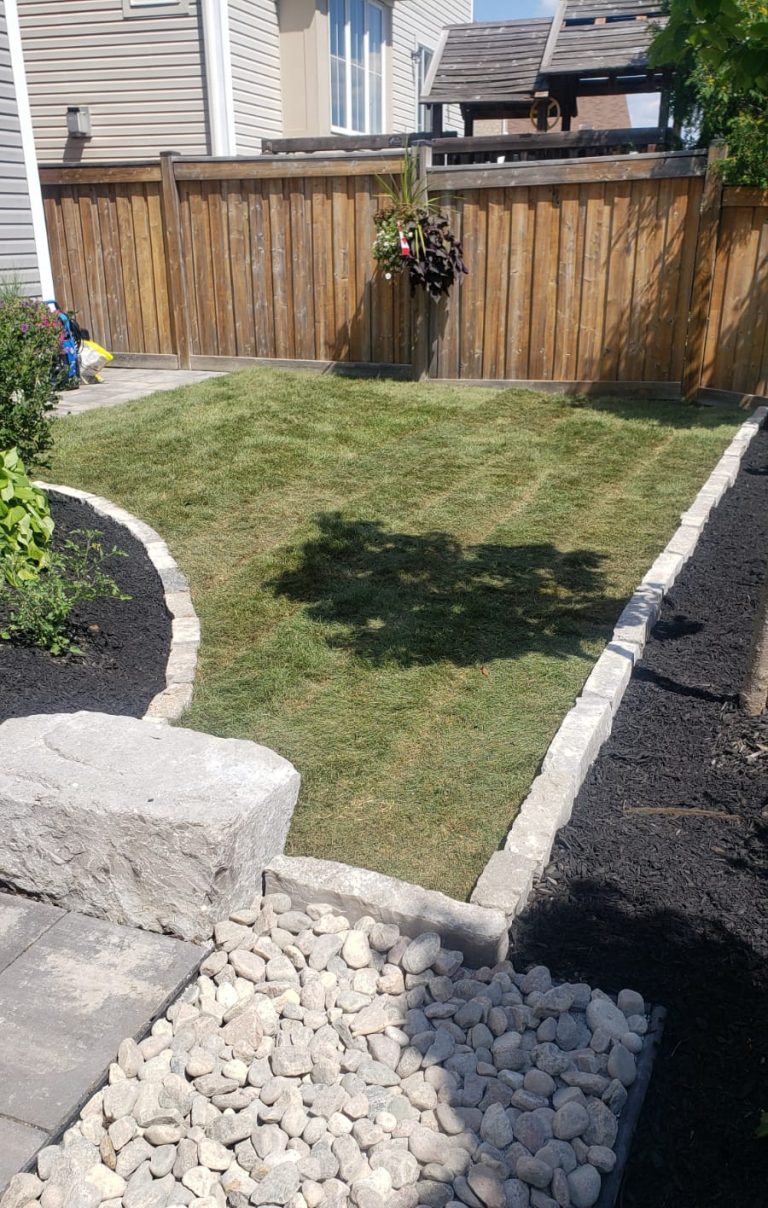 Special Offer Armour Stone Flower Pots
Transforming a yard from a plain green space into a living environment is as important as building or renovating a home.
For a short time Whitby Landscaping is offering custom made Armour stone flower planters. Each piece is unique and can be added to a garden or lawn as an accent piece with or without metal house numbers.

Armour Stone Garden Pot
Comes in many sizes and can be customized or added to existing stone

Drilled drainage holes
Triple-mix soil
Delivery to Whitby & surrounding area
Can be placed anywhere with good access
Rough size of the stone depicted is 24 inches wide by 12 inches in height and 18 inches deep
House numbers can be drilled and added
Please text (905)926-9111 or email info@LandscapingWhitby.com to order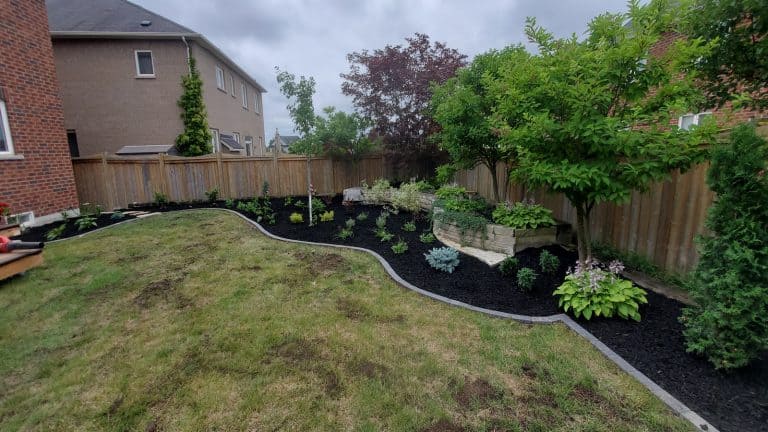 Flower Bed Installation
Popular Perennials, Shrubs & Trees

Low Maintenance
Themed Garden
Sunken or Raised Gardens
Rock Gardens
Whitby Landscaping & Gardening will help you with properly designed and installed flower beds that make your property more inviting and augment your home providing the curb appeal which leaves lasting impressions.
Copyright © 2023 Landscaping , Gardening & Sod | Whitby | Brooklin | Oshawa | Ajax | Pickering | Courtice | Durham Region Ontario |