 Call Today For a Free Estimate.
Proudly serving: Whitby, Ajax, Oshawa & Durham Region
Flower Bed Clean-Up, Maintenance, Renovation, & Rejuvenation
Brooklin Landscaping and Gardening will provide individualized flower bed care specific for your residential property or commercial business.
Your green space will be sculpted into your very own unique garden based on your preferences.
Our team of professional gardeners and landscapers will tailor each project to meet your unique green space requirements.
Proudly Serving the Following Areas.

We will help you with weeding and weed control solutions, cultivating garden soil and mixing in triple-mix, planting and new garden bed design, deep edging of all garden edges, and garden wood chip mulch.

Pruning, trimming, and removal of dead perennials, pruning bushes and shrubs for shaping and growth, and mulching around base of perennials and bushes for soil moisture control.

We will help you with dividing and transplanting of perennials, recommend perennials appropriate for your soil conditions and sun exposure, provide professional garden bed layout and landscape design.
View common perennials plants used in Durham Region.
Flower Bed Care Services Include:
Weeding & Clean-Ups
Wood Chip Mulch (Organic)
Dividing & Transplanting
Deep Natural Edging
Triple-Mix Soil Top Up
Cultivating Soil
Planting & Garden Bed Design
Pruning & Trimming Bushes
New Garden Bed Layout
Planting of Annuals & Perennials
Professional Garden Planning & Design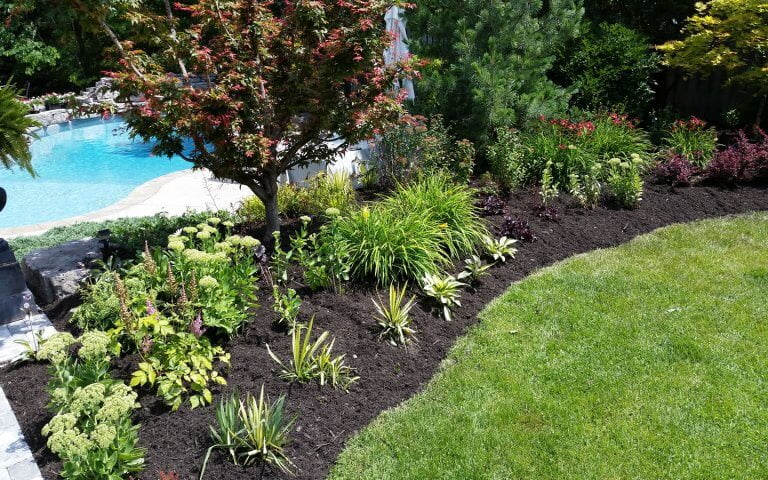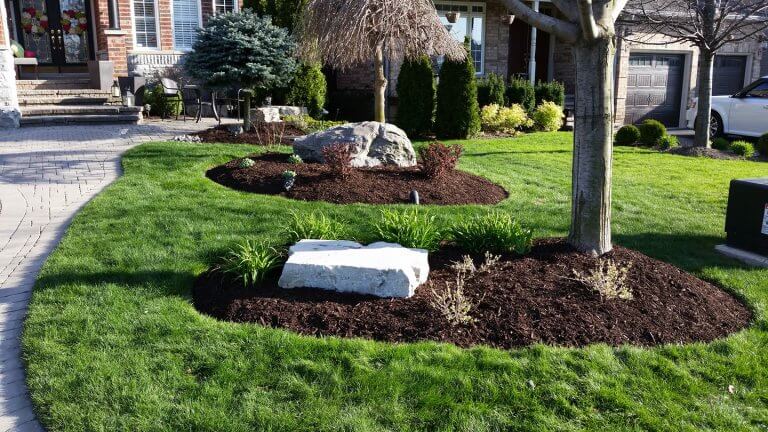 Seasonal Flower Bed Maintenance Include:
Spring Flower Bed Clean-Ups & Waste Removal
Weekly, Bi-Weekly, or Monthly Weeding & Maintenance
Monthly Pruning & Weeding
Fall Flower Bed Clean-Ups, Fall Prep, Winterizing
A well planned spring and fall clean-up will benefit your lawn and flower beds while ensuring a beautiful outdoor living space for the whole season. Gardening maintenance can include, edging, cultivating, mulching, and soil amendment.
Flower & Garden Bed Design & Installation
Transforming a yard from a plain green space into a living environment is as important as building or renovating a home.
If you are looking for a good investment, step outside your house. Studies have shown that properly done landscaping provides the highest return on investment of any type of home improvement. Landscaping can bring a recovery value of 100% – 200% at selling time. What better reason to invest in your property now and enjoy the benefits of an enhanced outdoor lifestyle.

A Quality Landscape Investment Can Improve
Lower Noise Levels

Blocks Unpleasant Views
Lowers Heating & Cooling Costs
Improves Home Appearance
Attractive Living Space
Optimizes Use of Land
Reduces Chemical Use on Property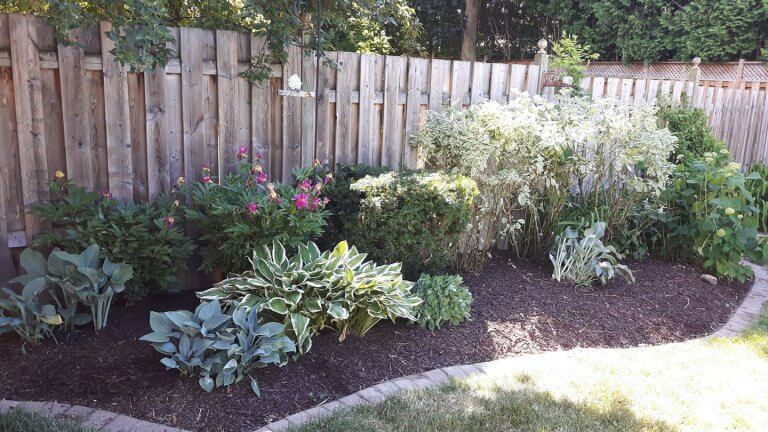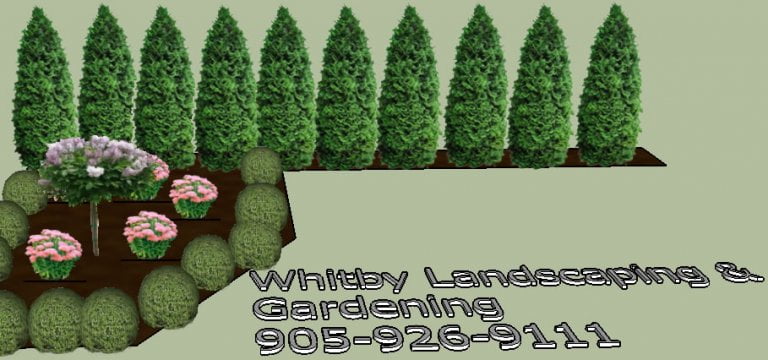 Flower Bed Design
Annuals, Perennials, Shrubs, Bulbs, Vines, Wildflowers, Grasses

Low Maintenance
Themed Garden
Sunken or Raised Gardens
Rock Gardens
Brooklin Landscaping & Gardening will help you with properly designed and installed flower beds that make your property more inviting and augment your home providing the curb appeal which leaves lasting impressions.
Why Choose a Local Gardening Company
Brooklin Landscaping & Gardening is the preferred choice for garden bed maintenance, design, and ideas for the Durham Region.
See why our residential and commercial clients choose us year after year.

See why 95% of our clients have Whitby Landscaping & Gardening maintain their flower and garden beds year after year.

Growing our community and helping small businesses and individuals in need. We offer at cost projects in special cases.

If we cannot find a suitable service we are happy to give you design ideas for your gardening or landscaping project.
Copyright © 2023 Landscaping , Gardening & Sod | Whitby | Brooklin | Oshawa | Ajax | Pickering | Courtice | Durham Region Ontario |