 Call Today For a Free Estimate.
Proudly serving: Whitby, Ajax, Oshawa & Durham Region
Provides Professional Tree Care & Landscape Maintenance
Ajax Landscaping & Gardening can handle your complete tree care and arborist service requirements.

Whether you have a storm damaged maple tree or need your cedar hedge to look beautiful. We are here to help by offering affordable tree care services. Our team of tree care experts and arborists will tailor our requirements providing only the level of equipment and personnel required to offer safe, efficient, and affordable service.
Ajax Landscaping and Gardening always removes all branches, trimmings, tree trunks, and stumps from your property. Your lawn will be fully raked including any walkway and driveway blown clean. We will never leave yard waste by the curb and rake away all clippings from garden beds and grass areas.
We care as much about your property and our customer service as we do for trees.
Proudly Serving the Following Areas.

Your trees and landscape will benefit from professional services including tree removal, pruning, planting. We will help with landscape design ideas for the new green space.

Pruning: major, minor, thinning, shaping, or removal of trees, shrubs, & hedges. Stump removal and disposal. Branch pruning or tree removal based on health of tree.

Shrub and hedge planting, planting of all types of hedges & tree planting. We can handle the complete care of shrubs, hedges & trees from pruning to mulching.
Arborist Tree Service & Stump Removal
Tree Care & Arborist Services Include
Hedge, Shrub, Tree Pruning, Trimming, & Removals

We Provide Design Ideas For Planting & Landscape Design
Soil Amendment & Fertilizing For Shrubs, Hedges, & Tree Health
Shaping, Cutting, & Trimming: Major, Minor, Thinning, or Removal
Edging Natural or Stone Around Trees & Hedges
Mulching Around Base of Trees, Hedges, & Shrubs
Stump & Root Removal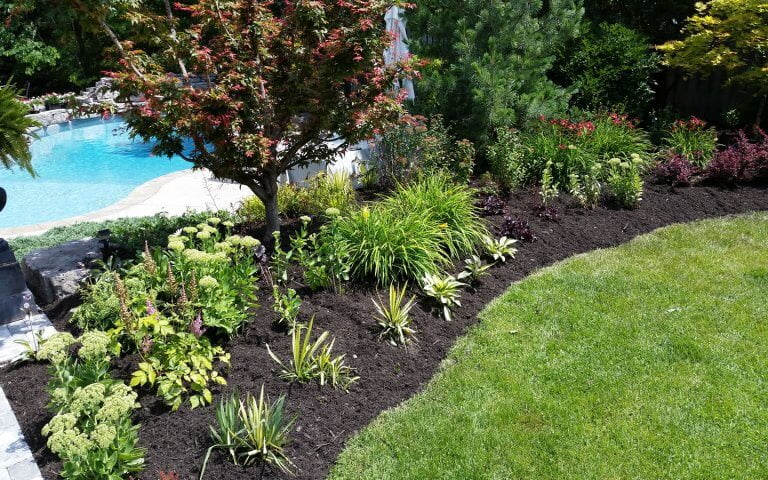 Brooklin Landscaping & Gardening offers professional tree services at affordable prices. See why our residential and commercial clients call us back year after year.

Brooklin Landscaping & Gardening provides tree, branch, stump, and root removal services. We will help you with design ideas to create the perfect new green space.

Our team of tree care experts and Arborists will assist you with all your cedar, maple, pine, magnolia, and Japanese maple tree care. Contact us for affordable tree care.

Healthier for Trees:
Trees are dormant in winter so wounds will heal immediately as spring growth begins.

Protection:
Maintains structural integrity of the tree and prevents winter storm damage.

Better Visibility:
Allows precise pruning as there is no foliage to obstruct the view. This saves you time and money.

Easier Access:
Frozen ground protects lawns and gardens. Less obstacles to avoid means work can be done faster and cheaper.
Copyright © 2023 Landscaping , Gardening & Sod | Whitby | Brooklin | Oshawa | Ajax | Pickering | Courtice | Durham Region Ontario |